This glass stopper was found during our boxing day outing. Part of the cork was still attached when we collected it.
Cobalt
blue bottle bottom, most likely from an old "Noxema" bottle
Here are a few of the beach glass marbles that we have found. Marbles are extremely rare in our area. I think in the 40+ years collecting I have found 23.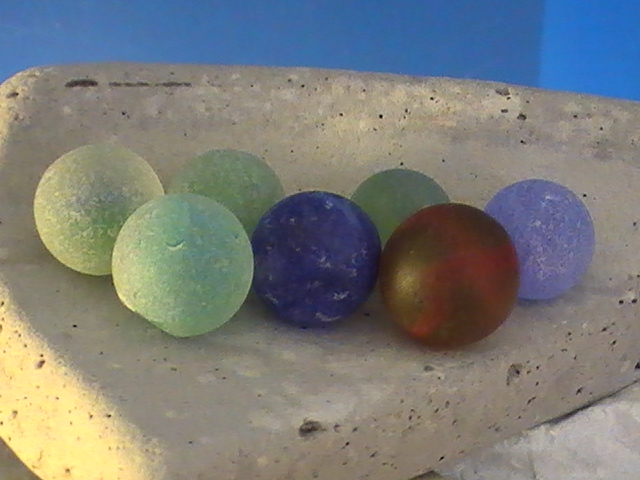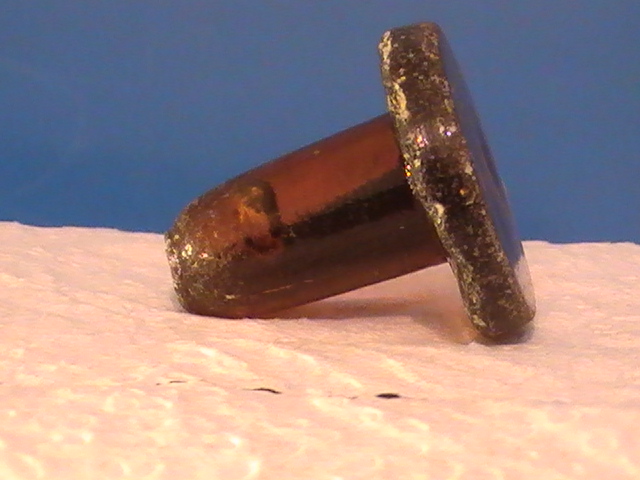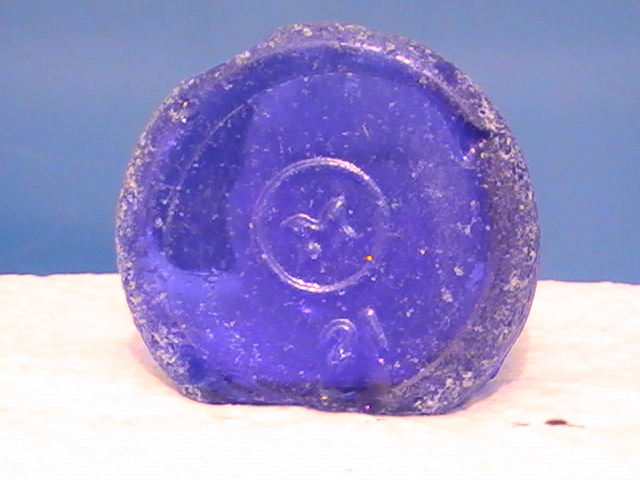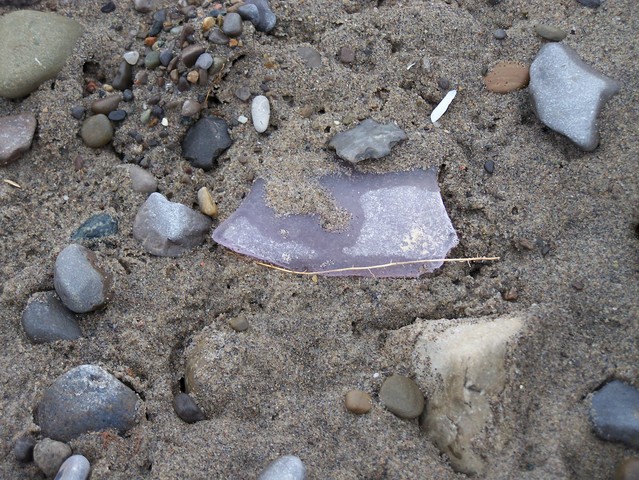 This is a larger purple piece of beach glass still embedded in the sand.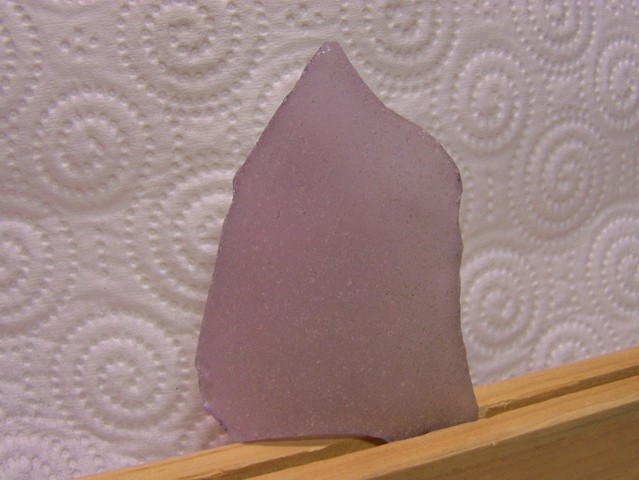 This is the same piece pictured on the left, only a little cleaner!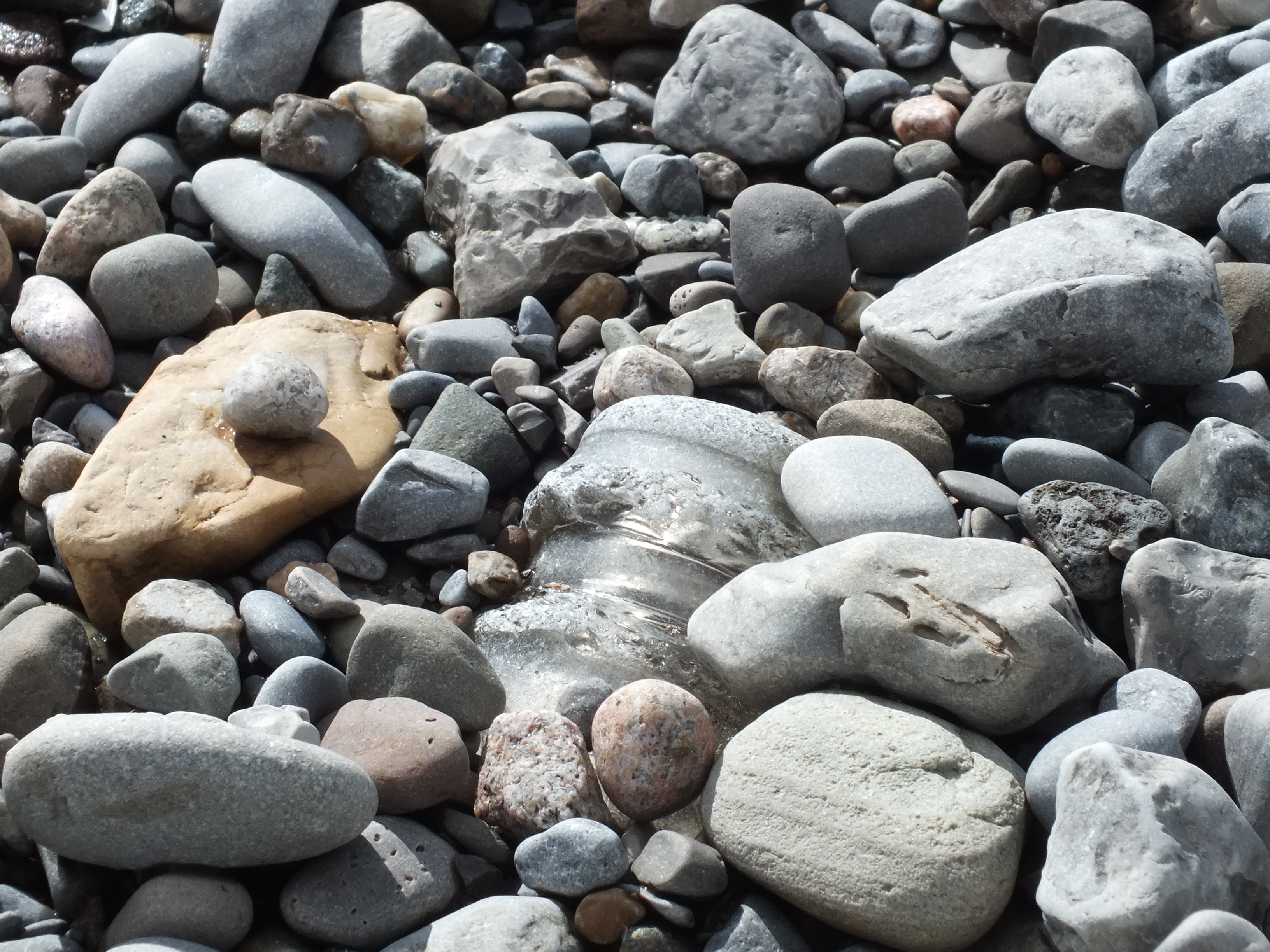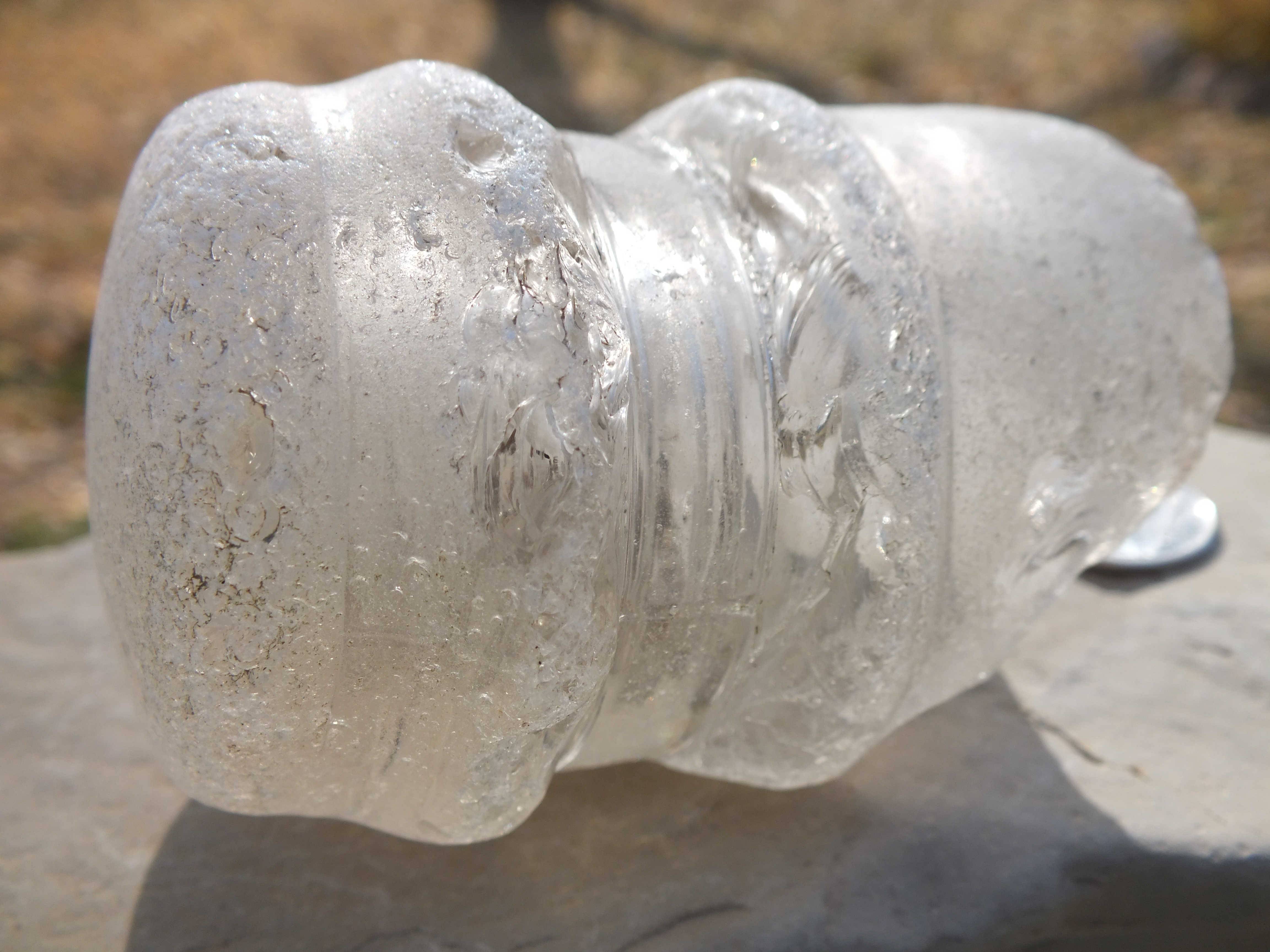 White glass insulator as found on the beach.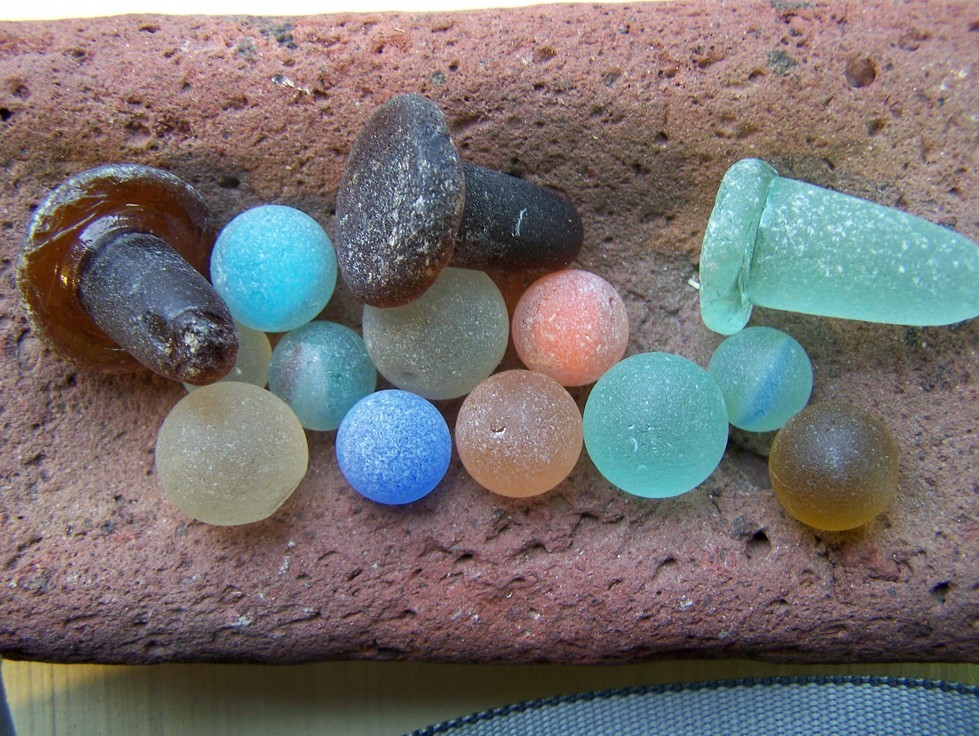 Some more of our marbles and stoppers